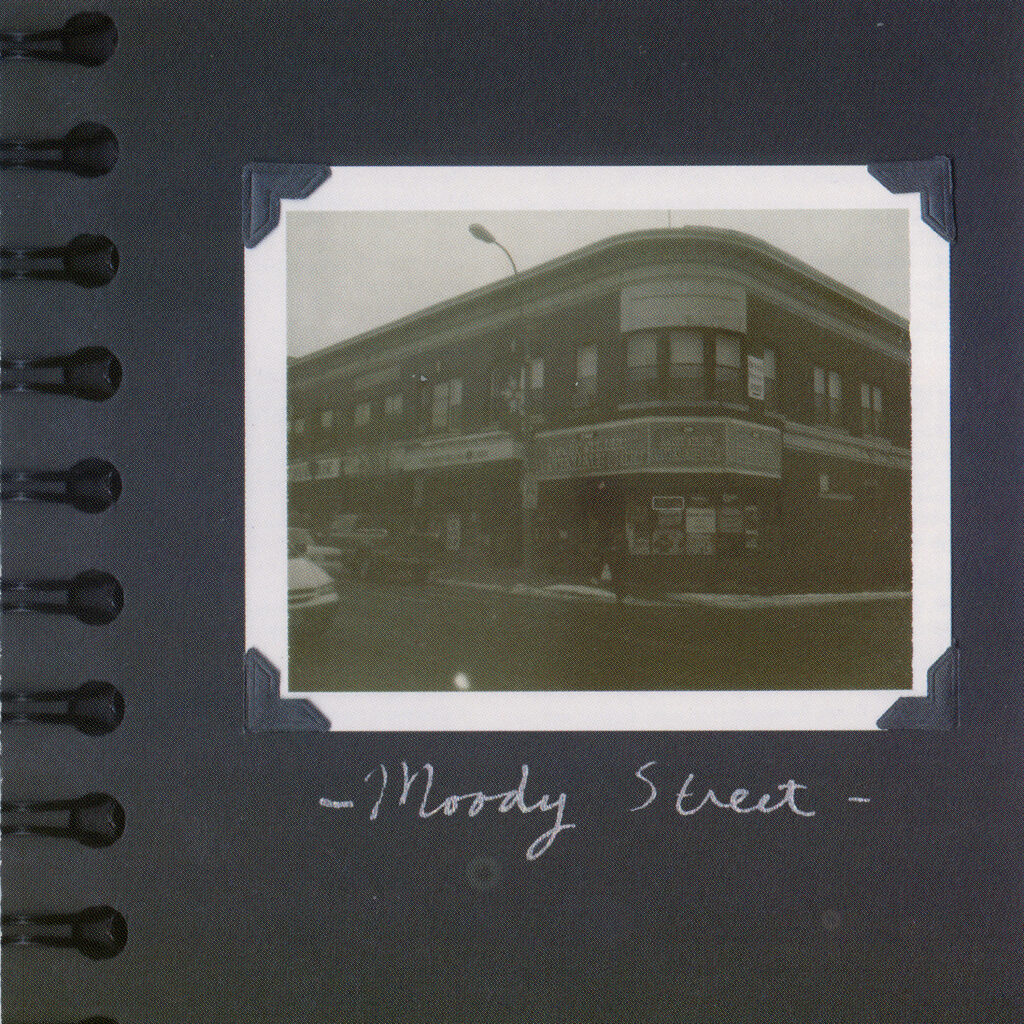 Pulse – Moody Street (Deluxe Edition)
Track Listing
1. Fast Swing (2001 Original Mix)
2. Watermelon Man (2001 Original Mix)
3. Latin Leftovers (2001 Original Mix)
4. Karl (2001 Original Mix)
5. So What (2001 Original Mix)
6. Sleepless Nights (2001 Original Mix)
7. Happy Feet (2001 Original Mix)
8. I Mean You (2001 Original Mix)
9. Low Blow (2001 Original Mix)
10. Bittersweet Memories (2001 Original Mix)
11. Fast Swing (2005 Mix)
12. Watermelon Man (2005 Mix)
13. Latin Leftovers (2005 Mix)
14. Karl (2005 Mix)
15. So What (2005 Remix)
16. Sleepless Nights (2005 Mix)
17. Happy Feet (2005 Mix)
18. I Mean You (2005 Mix)
19. Low Blow (2005 Mix)
20. Bittersweet Memories (2005 Mix)
21. Karl (Multiple Bass Version – Previously Unreleased)
Album Info
Originally released in 2001, Moody Street is the difficult sophomore – and final – album for Pulse. As with Sessions at 7A, there are a few tunes that are studio remakes of what was done on The Slosberg Tapes.
The original mix of this album never sat well with me and I remixed it (along with Sessions at 7A) in 2005, remixed the album. Both versions are included in this Deluxe Edition along with a previously unreleased version of "Karl" that has multiple basses. Is the remix better? I'll leave that up to you. I'd probably make different mixing choices today than I did in 2005.
There are limited quantities of the CD with the original mix left for sale. The 2005 remix is only available digitally.
Personnel
Pulse is:
Allan Hirt – Bass, Guitar Synth (9, 19)
Kurth Tvinnereim – Alto Saxophone (1, 5, 7, 9, 10, 11, 15, 17, 19, 20), Tenor Saxophone (1, 3, 4, 5, 6, 7, 8, 9, 10, 11, 13, 14, 15, 16, 17, 18, 19, 20), Percussion (2, 12),
With:
Sam BIancuzzo – Drums (7, 9, 17, 19)
Andreas Brade – Drums (1, 3, 4, 5, 6, 8, 11, 13, 14, 15, 16, 18), Percussion (3, 4, 7, 13, 14, 17)
Jonathan Deily-Swearingen – Drums (2, 10, 12, 20), Organ (2, 10, 12, 20)
Ken Rothman – Guitar (2, 9, 10, 12, 19, 20)
Garret Savluk – Trumpet (1, 3, 5, 7, 9, 10, 11, 13, 15, 17, 19, 20)
Sean Sweeney – Piano
Hikaru Tsukamoto (1, 3, 5, 7, 9, 10, 11, 13, 15, 17, 19, 20)
Other Information
Produced by Allan Hirt and Kurth Tvinnereim
Recorded July, 1999 – February, 2000 at 7A West Studios in Charlestown, MA
Recording, Mixing, and Mastering Engineer – Michael Caglianone
Mixed April – May 2000 by Michael Caglianone, Allan Hirt, and Kurth Tvinnereim
Remixed by Michael Caglianone and Allan Hirt in 2005
Remix mastered by Michael Caglianone