Allan Hirt is a Boston-based bassist, composer, and arranger who grew up in South Jersey just outside of Philadelphia. He is a fan of thick stainless steel flatwound and black nylon tapewound strings as well as high action.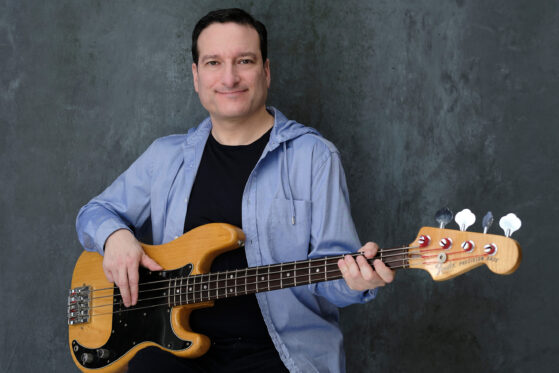 Allan first picked up the bass in 1981 when the elementary school band teacher came around looking for volunteers to join the band. He was playing jazz with kids much older than him in short order. Big bands have been a constant in Allan's life since he started playing. His writing and arranging style is heavily influenced by the classic Tonight Show Band led by Doc Severinsen (Volume II is one of Allan's desert island discs), Bob Mintzer, Bill Holman, and Bob Florence. He has also played in numerous pit bands for musicals such as "Peter Pan", "Into the Woods", "Assassins", "Bye Bye Birdie", and "A Funny Thing Happened on the Way to the Forum". Allan even scored and musical directed a friend's musical entitled "Platterplatinum" in the 90s.
In the 90s and early 00s, Allan ran Bob Mintzer's website and interviewed people like Geddy Lee (Rush) and Dennis DeYoung (Styx) for magazines like Keyboard and Bass Player.
Allan was part of the jazz ensemble at Brandeis University under the direction of saxophonist Ricky Ford. As part of the ensemble, he played with Ran Blake, Alan Dawson, Steve Lacy, members of the Heavy Metal Horns, and more. Allan co-founded the group Discipline at Brandeis University which later became Pulse. The various incarnations released three albums, all of which are available again via Bandcamp.
After the release of the last Pulse album Moody Street, Allan took a break from jazz and played bass and keyboards  in a Rush tribute band. When that project dissolved, he started writing, arranging, and recording a big band project which was later scrapped. Allan plans on revisiting the concept of a big band album later in 2023.
In 2021, Allan recorded his solo album Moving Forward. From straight-ahead ("Whisper Not"), Latin ("Beautiful Dancer" and "Hot 'N Spicy"), and ballads ("The Long Goodbye") to funk ("Bump/Cissy Strut") and jazzed up rock classics (Joe Jackson's "Steppin' Out" and Rush's "Working Man"), there is something for everyone. Moving Forward reflects Allan's diverse musical interests and big band sensibilities in a small band setting.
When he is not playing, gigging, composing, or arranging, Allan slips into his alter ego as a recognized SQL Server, availability, virtualization, and cloud expert who does consulting, speaking, and training through his company SQLHA. To find out more, hop over to the SQLHA website.
Allan's creativity spans beyond music. Since he was a kid, he has always loved to write as well as do artistic things such as drawing. He actually wanted to be an architect or an animator but went down the route which led him to SQLHA. To this day, Allan still loves animation and even designed all of the album art for each of his releases.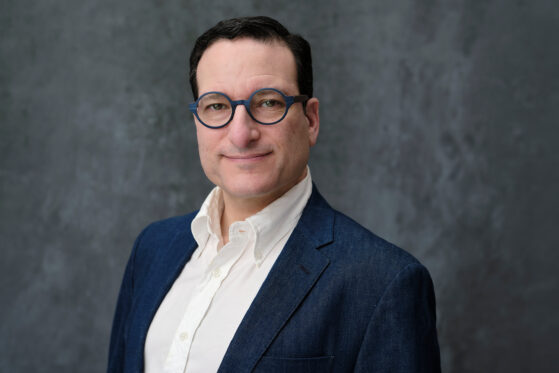 His eye for color and design also stems back to his early days, inherited from his mother. Over the years he has put those skills to good use for branding, whether it was for himself, his company, or someone else. There's a reason SQLHA's branding has been so strong for a long time. He is now offering his branding services to a wider audience.
If you've ever seen Allan out and about, you know he has style whether he is dressed up or down. His fashion and color sense is also something he inherited from Mom. Friends have asked Allan for fashion advice and now he is working with people who are ready transform their wardrobe or just need styling or creative direction for a specific occasion.